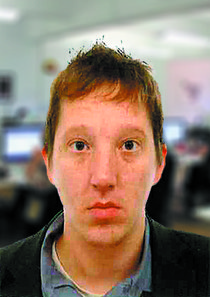 Pete DeMola
Reporter
518-873-6368 Ext: 213
Pete DeMola is a reporter for Denton Publications
Recent Stories
North Country officials say they're optimistic about the region's prospects for landing $500 million in a new competition proposed by Gov. Cuomo.
Essex County lawmakers are seeking clarification on Gov. Andrew Cuomo's $1.6 billion property tax credit that was rolled out earlier this month.

Westport and Elizabethtown-Lewis Central held a joint board meeting last week to discuss the future of shared services between the two districts.
Lake Placid attorney Brian Barrett has announced he will run for Essex County Judge, challenging incumbent Richard Meyer.

Lieutenant Governor Kathy Hochul toured Olympic venues last week as part of a tour to familiarize herself with the North Country and its needs.
The FBI raided the Essex Town Hall on Thursday, examining municipal computers and seizing one.

The HiBar Ranch in Saranac Lake has applied for inclusion in the county's agricultural district, a measure that will provide protection as they continue to grow their organic farming operation.

St. Armand's $4.5 million wastewater treatment plant project is the largest infrastructure project ever tackled by this town in northwest Essex County.
Essex County lawmakers have approved a refresher course to bring staffers up to speed on federal privacy regulations.
The Whallonsburg Grange's kitchen, say local entrepreneurs, provides a welcome incubator for their fledging operations.