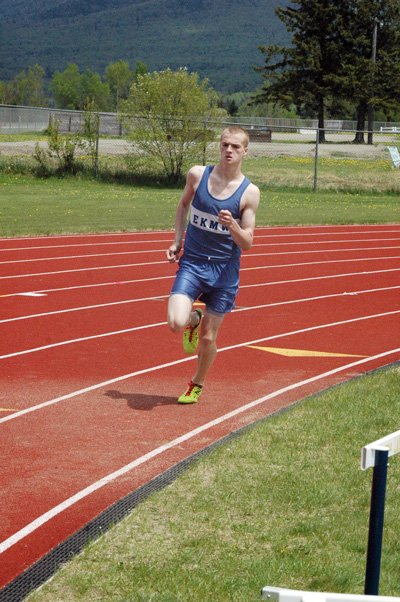 Gay triumphs - LAKE PLACID - Jonathan Gay felt a little tight entering his Saturday, May 24 800 race in the Section VII track and field championship meet in Lake Placid.
However, the EKMW sophomore fought through to capture his second straight title in the event, crossing the line in a time of 2:02.2.
"My leg was really tight in the event, but I will be fine for the state qualifier," Gay said after the run. He also finished third in the 3,200.