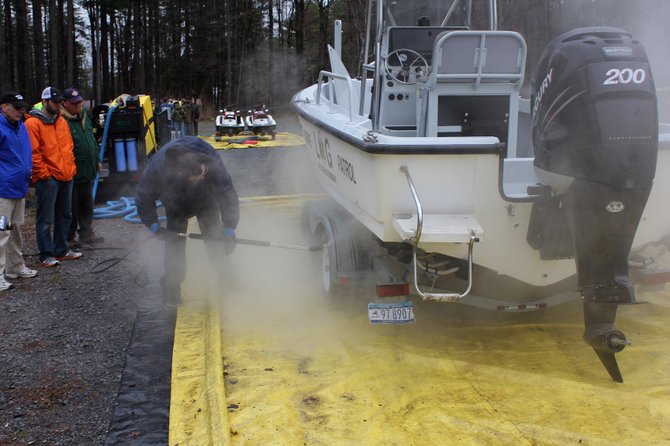 A Lake George Park Commission employee demonstrates how to effectively wash a hull of an outboard to get rid of contaminants during a training session held April 30 for new Park Commission employees. The agency's invasive species abatement program which involves mandatory boat inspection — and decontamination if necessary — begins May 15 for boats being launched in Lake George.

Stories this photo appears in:

After about seven years of planning, mandated boat inspection and decontamination is coming to Lake George, and inspectors get trained to battle what one environmentalist calls 'biological terrorists' — aquatic invasive species that threaten to spoil area waterways.