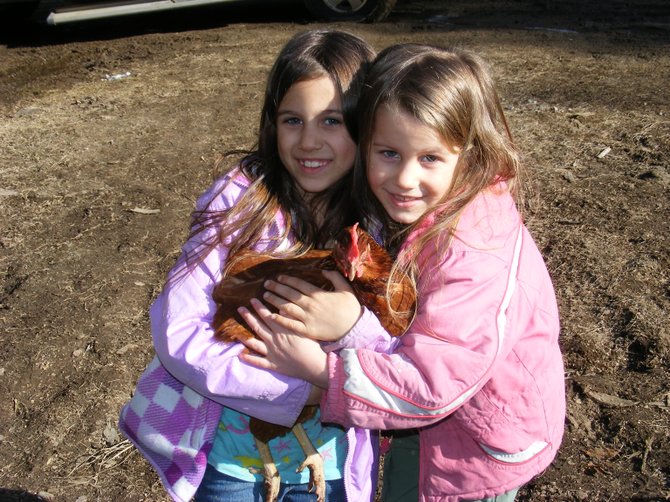 Hannah and Natalie Armstrong are hosting a No Tags Sale at the Wevertown Bible Church May 3. The sisters have been donating money they have raised from selling their chicken's eggs to the charity Samaritan's Purse and saw a sale as a chance to raise more money to help others.
Stories this photo appears in:

Two young girls are holding a fundraiser Saturday May 3 at a Wevertown church to help Adirondack families in need — as well as others overseas.