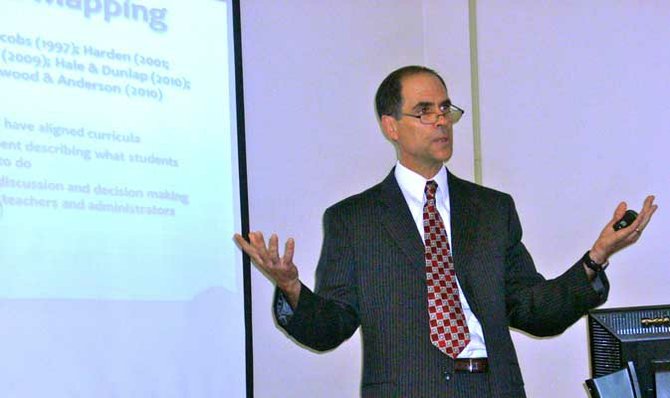 Noted area college administrator Stephen Danna gives a lecture recently on the subject of climate change, its impact on our lives — and ways society and individuals can mitigate the consequences.
Stories this photo appears in:

Stephen Danna of Warrensburg, Dean of SUNY Plattsburgh's Queensbury campus, offers an illustrated overview of the reality of climate change and how individuals may do their part in curbing it.
A program examining the reality of global climate change is to be presented by college administrator Stephen Danna from 2 p.m. to 4 p.m. Sunday, March 23 at St. Cecilia's Church, 3802 Main St. in Warrensburg.