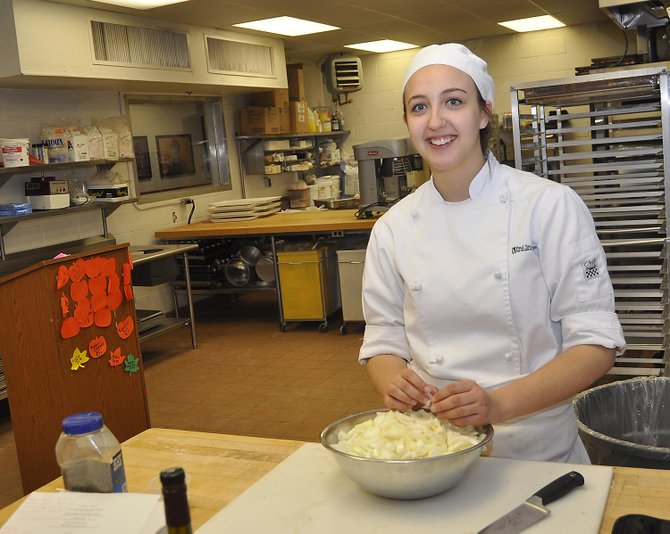 Student Alex Puglisi with onions grown at the Rivermede Farm in Keene Valley. Puglisi helped to organize the local products day at Paul Smiths College.
Stories this photo appears in:

Deborah Misik was hoping the A.P. Smith's Bakery at Paul Smith's College would be a little busier when the doors opened at 9 a.m. March 6.