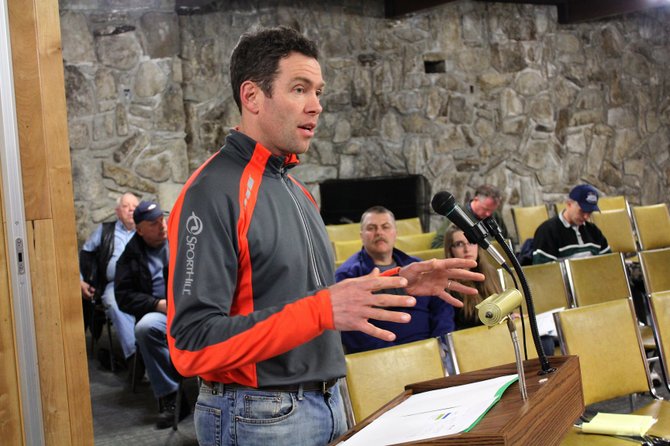 Stan Dobert of Apex Solar Power of Queensbury explains to Lake George Town Board members March 10 the conditions and consequences involved in a pending 20-year agreement to provide solar power for both the village and town of Lake George. The proposed arrangement is estimated to cut the village's electricity costs by $37,000 annually in the first year of the contract and the town's electricity costs over the initial year by $20,000. The savings are predicted to increase in the following years.

Stories this photo appears in:

With an intent on saving taxpayer money and minimizing the carbon footprint of local government, the town and village are considering signing a 20-year solar power contract — in the following weeks.