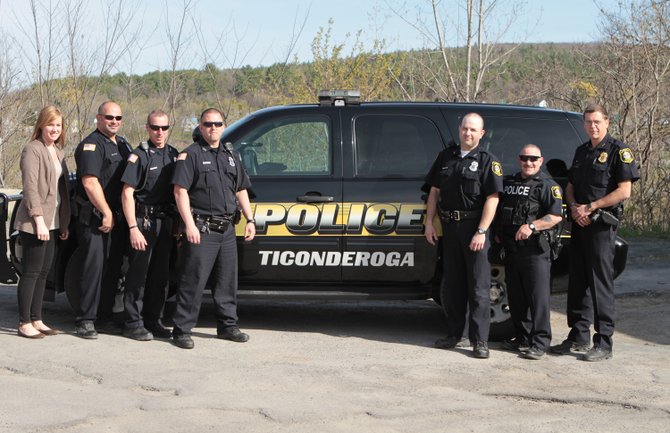 A picture of the Ticonderoga Police Department taken for the Denton Publications EMS Salute in May.
Stories this photo appears in:

That partner will be chosen about one week before the duo heads to the Syracuse-based K-9 academy, which along with an additional course in the fall will prepare the duo to bring a police dog back to the department.

Chief Mark Johns of the Ticonderoga Police Department has announced the department is making the necessary steps to get a K9 unit on board.

A war of words flamed up last week between the chief administrator here and the head of a neighboring sheriff's department over the hiring of three officers.