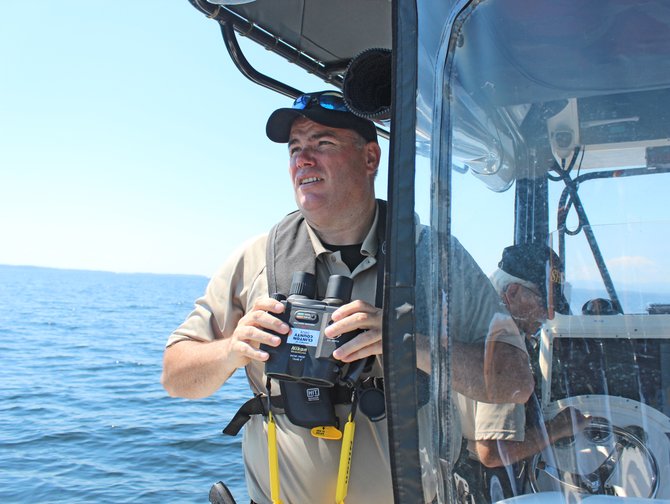 Clinton County Sheriff's Deputy Jamie Head scans Lake Champlain for boaters violating the law or in distress. Head captains one of three department boats that patrol Lake Champlain from early spring until late into the fall.
Stories this photo appears in:
Twin Mercury 150 motors rumbled to life, and the 25 foot patrol boat slipped from its berth past millions of dollars worth of sail boats and cabin cruisers, out onto the big lake.