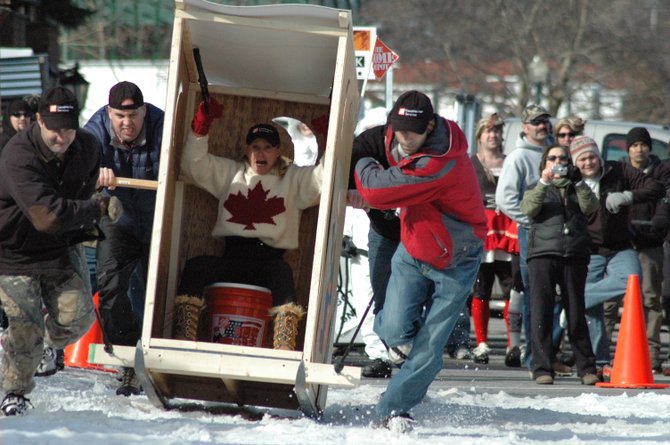 HOLD ON! A team of competitors in the 2012 Lake George Winter Carnival outhouse race lurch off the starting line, giving their rider a reason to reach for the handrails. This team, digging in to drag their custom-built craft toward a finish line, represented Home Depot of Queensbury. The 2014 edition of this competition is to be held this Saturday at 12:30 p.m. This notorious race has been written up in the New York Times as well as appearing in national television broadcasts.
Photo by Tim Weatherwax/One Shot Photography
Stories this photo appears in:

Real winter weather, a crowd with cabin fever, and dozens of competitors in the annual outhouse races on ice will combine this weekend for a standout edition of Lake George Winter Carnival.