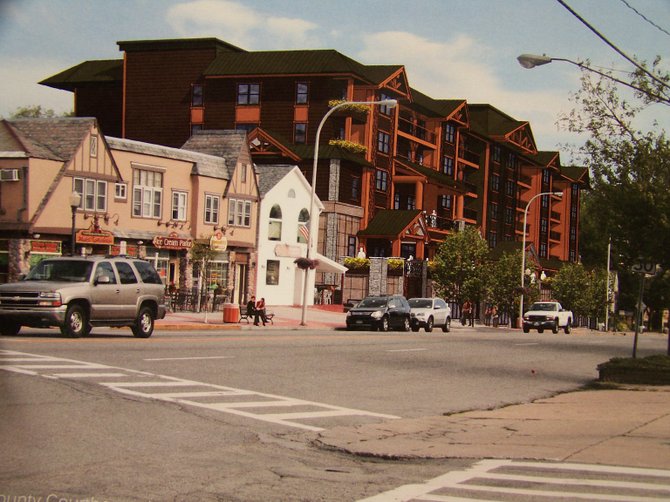 An architect's revised rendition of the proposed Lake George Marriott hotel shows the Adirondack-style architecture, staggered rooflines and facade offsets that village planning board members had suggested last fall. Recently, the board members asked for more information on the project, while posing questions about screening from adjacent properties.
Stories this photo appears in:

After months of multiple hearings that featured outcry by local citizens — as well as revisions in plans by the developer — a six-story Marriott Courtyard, far taller than any building now in Lake George, was approved by the local planning board.

Despite major changes being made to plans for the proposed Lake George Marriott hotel in response to requests by the village planning board members, the panel requested additional information about the project from the developers and raised more concerns at a recent planning board meeting.