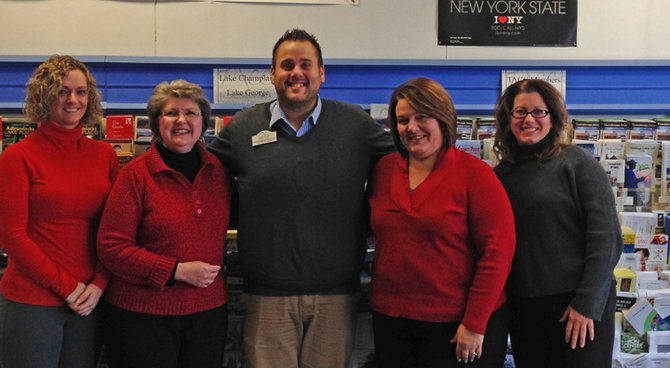 Scarlette Merfeld has been elected president and Starr Pinkowski treasurer of the Ticonderoga Area Chamber of Commerce. From left are Pinkowski, past treasurer Starr Pelerin, Matthew Courtight, chamber executive director, past president Pam Nolan and Merfeld.
Stories this photo appears in:

Scarlette Merfeld to lead chamber board
The Ticonderoga Area Chamber of Commerce has a new leader and a new mission. The chamber board has elected Scarlette Merfeld as its 2014 president and adopted a new mission statement.