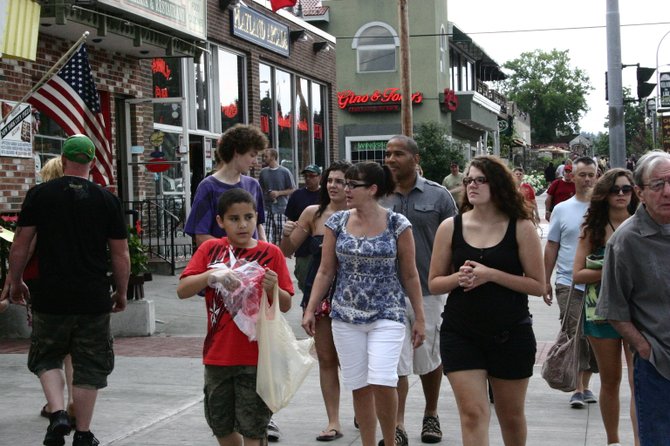 Tourists stroll down Canada St. in Lake George Village on a recent Fourth of July weekend. How to best promote tourism was discussed by the village board Jan. 13, after the downtown property owners defeated the proposed local Business Improvement District. Proposal opponent John Carr aired his concerns to the board about the allocation of county Occupancy Tax revenue and whether the Lake George Chamber of Commerce was adequately fulfilling its mission.
Stories this photo appears in:

Downtown Lake George merchants want more promotion of the village and events — but they don't want an additional tax to pay for it. Instead, some say the money now spent on marketing the resort village could be spent more effectively.