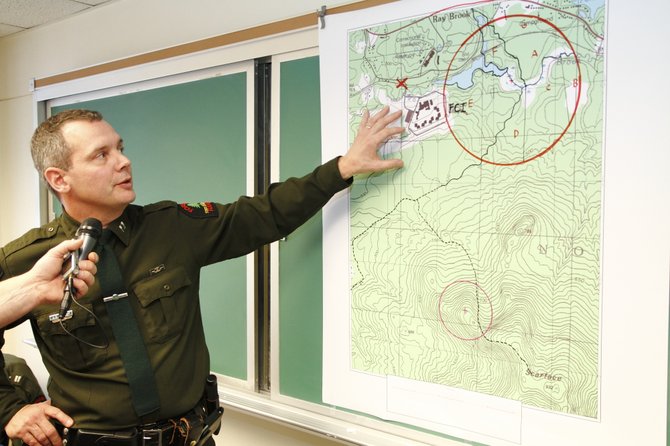 Forest Ranger John C. Streiff points to the original search area for Australian Paul John McKay. McKay was eventually located in the area indicated by the circle and red plus sign drawn below Streiff's outstretched hand.

Stories this photo appears in:

On Wednesday, Jan. 15, New York State Forest Rangers located the body of missing Australian man Captain Paul John McKay, 33, ending a search effort that lasted nearly two weeks.