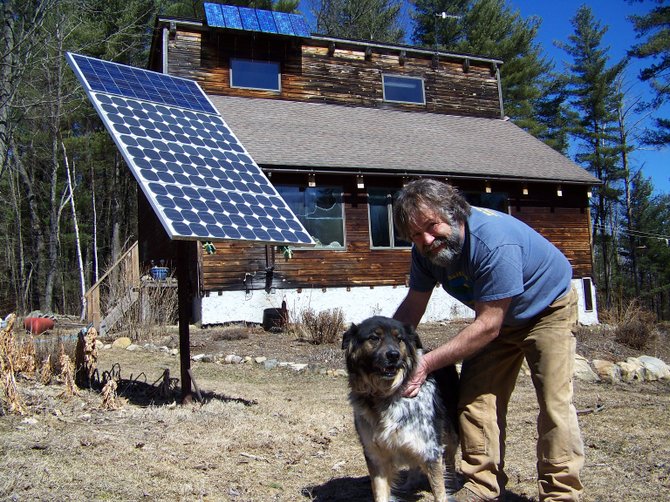 Bill Campbell takes a break from daily chores at his Bolton homestead, which is powered by solar energy. Unlike many people who have pursued an off-the-grid lifestyle for several years then returned to metropolitan areas, Campbell has been committed to sustainable living for a quarter-century.
Stories this photo appears in:

Bill Campbell has shunned materialism and engaged with nature as he leads a sustainable, off-the-grid lifestyle in Bolton.