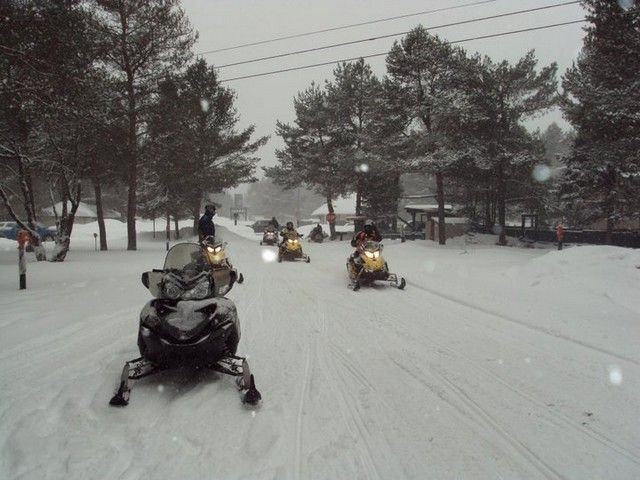 Members of the North Warren Trailblazers Snowmobile Club head down a trail in a recent year's excursion. Every year, a veteran rider leads a trip for club members into territory they are familiar with, but the other sledders may not have yet experienced.
Courtesy photo
Stories this photo appears in:

One of the leading snowmobile organizations, which has experienced remarkable growth and has an admirable history, is holding their annual 'Winter White Out' party soon.