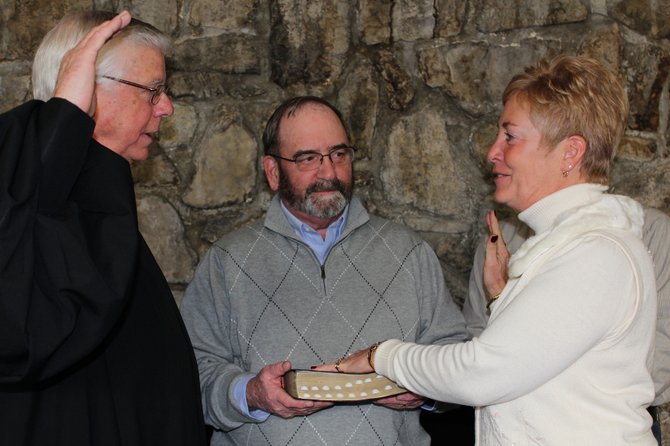 George Stannard gazes at his wife Nancy Stannard as she is sworn in Jan. 1 as a new Lake George Town Board member by state Supreme Court Justice David Krogmann. Soon after the ceremony, Nancy Stannard outlined her initial priorities for the municipality.
Stories this photo appears in:

Minutes after her induction, new Lake George Town Board member Nancy Stannard says the town board should upgrade its infrastructure rather than acquiring property, which the board has already taken steps toward.