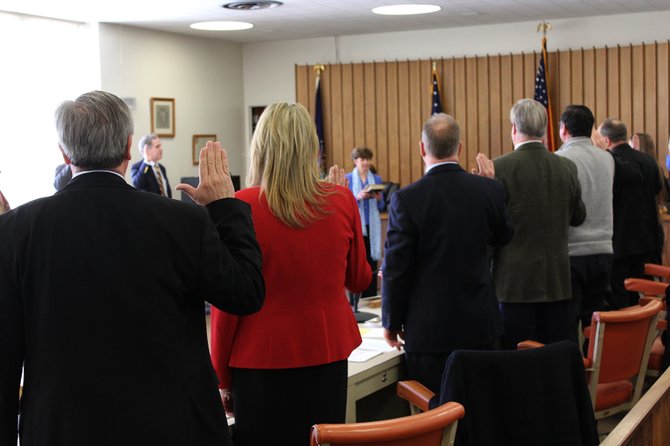 Warren County supervisors take their oath of office at the county Board of Supervisors' annual reorganizational meeting held Jan. 3. A variety of leadership positions were shuffled due to five new supervisors joining the board, replacing some veteran lawmakers who had held key policy-making positions.
Stories this photo appears in:

With a Republican sweep occurring in Queensbury in the recent election, and a conservative turnover in Glens Falls Ward 4, several key policymakers were replaced on the Warren County Board of Supervisors. Here's a preview of who is now stepping into the leadership roles they held.