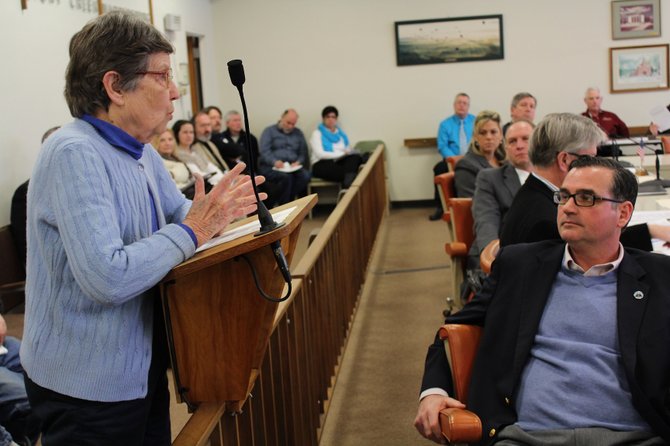 Ruth Lamb of Queensbury invites Warren County Supervisors to join community leaders and restaurant operators in attending a conference April 4 on organic materials management, which includes composting and recycling. Such strategies have been proven to reduce municipalities' waste stream substantially, saving taxpayers money while producing high-grade soil enrichment materials and mulch products at a bargain price. The workshop, open to the public, is to be held from 8:45 a.m. to 12:45 p.m. at the state DEC regional offices on Hudson St. Extension in Warrensburg.
Stories this photo appears in:
While other counties in New York State regionalized their recycling and composting over the last two decades, Warren County abandoned the practice, leaving its individual towns to decide how to deal with the procedures. The result has been a widespread lack of lack of simple measures that could be earning towns revenue while providing soil-enrichment products for local citizens. A group of citizen activists now are urging towns so adopt practices that have proven to make money, while providing a valuable service for their residents.