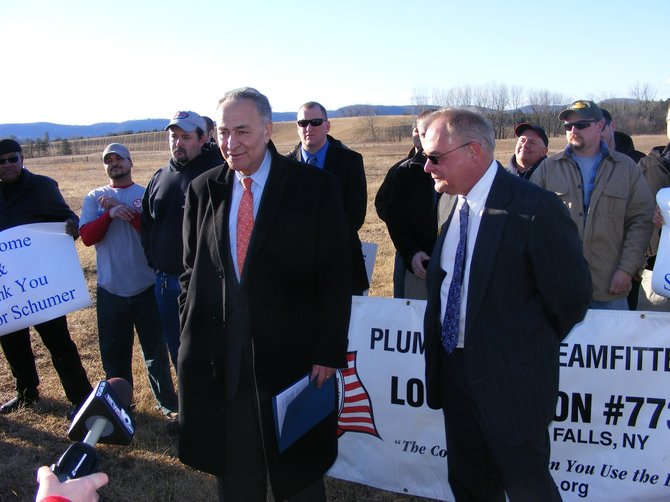 Backed up by steamfitters' union members, U.S. Sen. Charles Schumer (left) visited Queensbury in February 2012 to talk about his efforts to obtain a federal grant to bankroll technical training in hazardous materials cleanup. Glens Falls Mayor Jack Diamond (right), welcomed Schumer to the city's Tech Meadows Industrial Park where such training might be conducted. This Thursday Feb. 20, Schumer is to visit Glens Falls to announce he's lobbying for a $700,000 grant to fund cleanup of six high-priority brownfield sites in Glens Falls, which he says pose a potential hazard to public health and safety.
Stories this photo appears in:

Sen. Schumer is to announce lobbying for money he says will boost Glens Falls' economic development and mitigate potential public health hazards from exposure to chemical pollution.