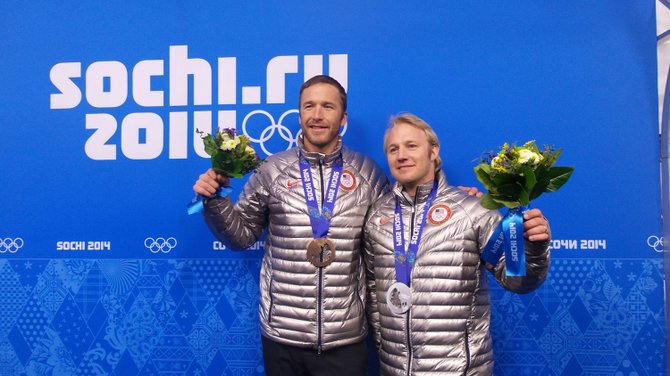 Andrew Weibrecht, right, who skied to an Olympic silver medal Feb. 16 in Super G, is the son of Mirror Lake Inn owners Ed and Lisa Weibrecht. Bode Miller of New Hampshire took a bronze medal. Weibrecht was in Miller's position in the 2010 Winter Olympic Games, winning bronze in the same event.
Stories this photo appears in:

The towns are separated by less than 10 miles, but Lake Placid and Saranac Lake will host their own Olympic celebrations in the coming weeks.

Lake Placid's Andrew Weibrecht was one of the last members named to the United States Alpine Ski team that headed to Sochi, Russia for the Winter Olympic Games, which may have fueled him to another improbably podium run.