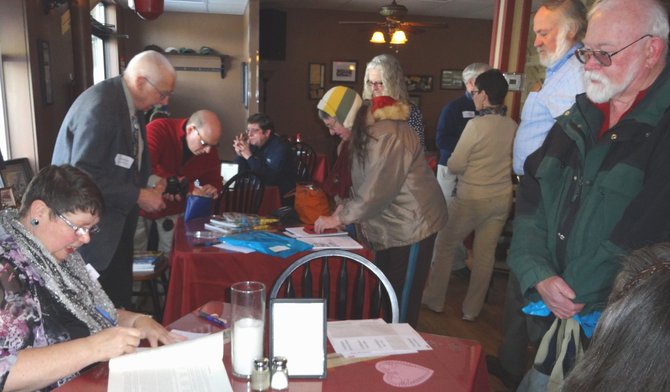 Warrensburg Town Historian Sandi Parisi (front left) signs a copy of the new town history book for Mike Prescott (right) while Steve Parisi (left rear) signs the volume for people attending the book's debut Feb. 16 at Lizzie Keays Restaurant. The book, considered a collector's item, will continue to be on sale at the Warrensburg Museum of Local History.
Photo by Barbara Whitford
Stories this photo appears in:
A new book has been released that details Warrensburg history — but it's not a dry recitation of facts, its a collection of colorful articles on people, places and events that gives readers a taste of life in Warrensburg during bygone years.