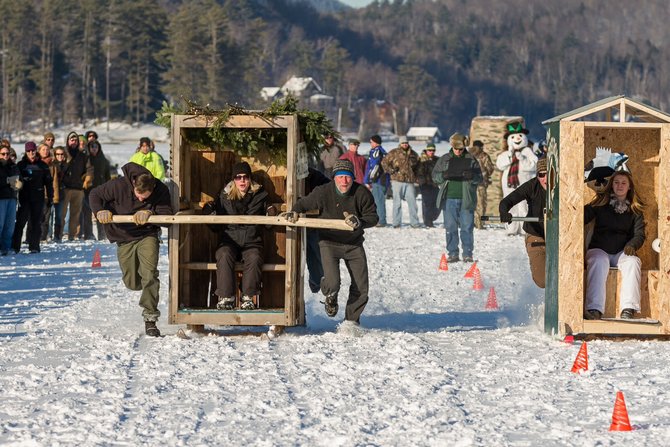 Two local teams, "Rustic Plumbing" (left) and another representing The Crossroads general store compete in the outhouse races held Saturday during Brant Lake Winter Carnival. A record number of 550 to 600 people attended the fest which featured a number of new events and activities.
Photo by Brandon Himoff
Stories this photo appears in:

People from Speculator to Albany attended the Brant Lake Winter Carnival for a variety of outdoor activities dreamed up by the members of the Tri-Lakes Business Alliance, a local group that is boosting not only the regional economy but community life in the lower Adirondacks.