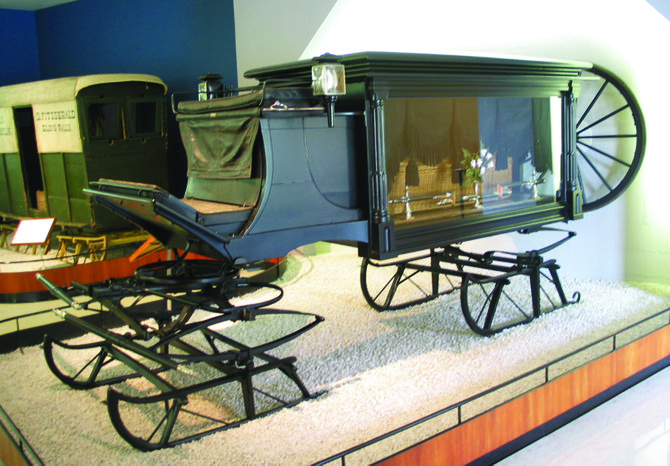 A hearse constructed in about 1880 and used in Warrensburgh during the late 1800s and early 1900s, is featured in the Adirondack Museum's Roads & Rails exhibit. The public can see this and several other historic exhibits at no charge during the museum's FrostFest event, set for Feb. 18 and 19. FrostFest includes a variety of family oriented activities. The historic hearse from Warrensburg features both snow runners and wheels so it could be used year-round. The hearse was donated to the museum in the mid-1950s by Orton & McCloskey Funeral Home of Warrensburg.
Photo courtesy of Adirondack Museum
Stories this photo appears in:

Adirondack Museum to host family activities
The Adirondack Museum is a treasure-trove of artifacts and information about area heritage — and this week and next, selected exhibits will be open and special family-oriented activities will be offered.