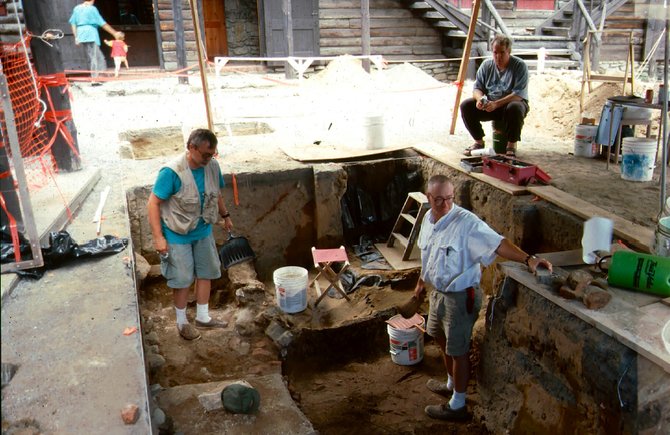 Working on an archeological dig several years ago at Fort William Henry's west barracks are (left foreground) the late John Farrell, Matthew Rozell (right foreground) and retired curator Gerry Bradfield (right rear). Archeological digs on the premises of the Fort over the past decades have unearthed skeletons of soldiers who fought in the French and Indian War.The remains of many of those skeletons — under forensic examination at several universities — are expected to be returned to Lake George later this year for reburial.
Photo by Dr. David Starbuck, archeologist in charge of various digs at Fort William Henry
Stories this photo appears in:

Skeletons that aren't in the graves in Lake George where they were supposed to be — according to public pronouncements — will likely be returned later this year.