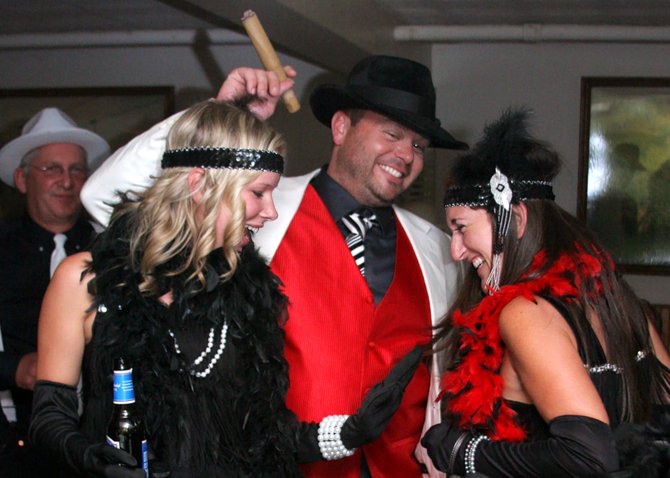 Among the many partyers delving into the Roaring Twenties spirit at Speak Easy Night held last September at Panther Mountain Pub during Chestertown's smash Rum-Runners' Weekend were (front, left to right): Janine Best, Wesley Butler Jr. and Denice Morrisseau of Brant Lake and Chester. Bob Montgomery is shown in the background. The Rum-Runners' Weekend won a Best Community Event award from the Adirondack Park Agency.
Photo by Kim Ladd/Lifescapes Photography

Stories this photo appears in:

A new event celebrating the exuberance of the Prohibition era in northern Warren County — and captured the imagination of hundreds of people here and in the Capital Region — was honored last week as a 'Best Community Event' by the Adirondack Park Agency.