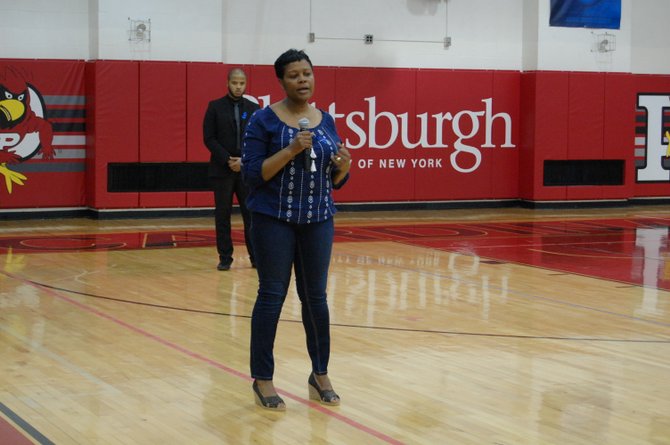 Cheryl Thompson Beckles speaks at a vigil for her son Kodi Kadeem Beckles, held Tuesday evening at SUNY Plattsburgh. Approximately 1,000 students and friends of Kodi Beckles filled the Memorial Hall gym for the vigil.
Stories this photo appears in:

The Plattsburgh State community came together Monday, after news that missing student Kodi Kadeem Beckles was found dead in a wooded area just outside the City of Plattsburgh.