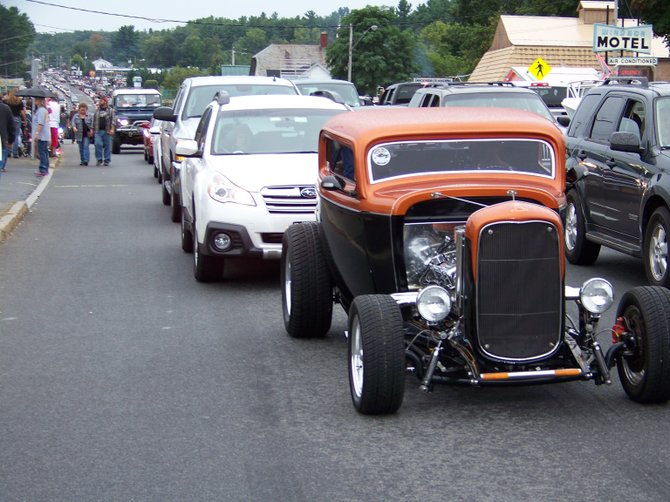 Traffic backs up in Lake George Village during the recent Adirondack Nationals Car Show. Local officials are concerned about the lawless behavior occurring during the annual car show which attracts tens of thousands of people. The problems are not associated with those registered for the car show, but people who come to town and drive recklessly — some spinning their tires and skidding around on highways, others doing burnouts that emit clouds of noxious smoke.
Stories this photo appears in:

Success often brings accompanying problems — The lake George Adirodnack Nationals Car Show draws an immense crowd, which boosts commerce in the village, but threatens public safety with the traffic gridlock through which emergency vehicles can't navigate, as well as some unlawful behavior from spectators.