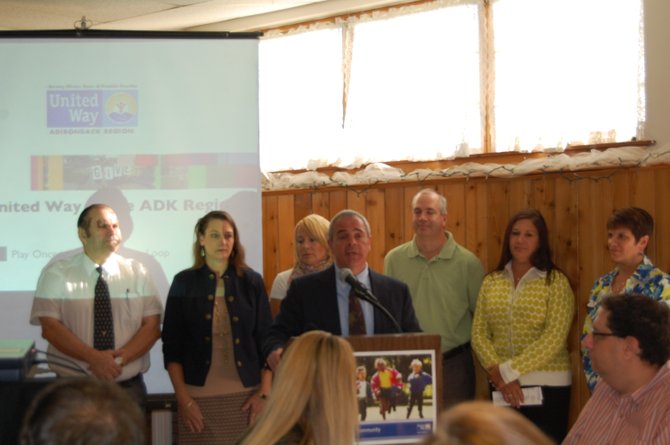 John Bernardi, Executive Director of the United Way stands with volunteer campaign team leaders during the annual kick-off breakfast.
Stories this photo appears in:

The United Way of the Adirondack Region (UWAR) celebrated the work of its community supporters with a kick-off breakfast Sept. 20 at the American Legion in Plattsburgh. The breakfast was busting at the seams with a record-breaking crowd of more than 200 people. The event's 216 attendees included supporters, pacesetters, community partners, board members and volunteers.