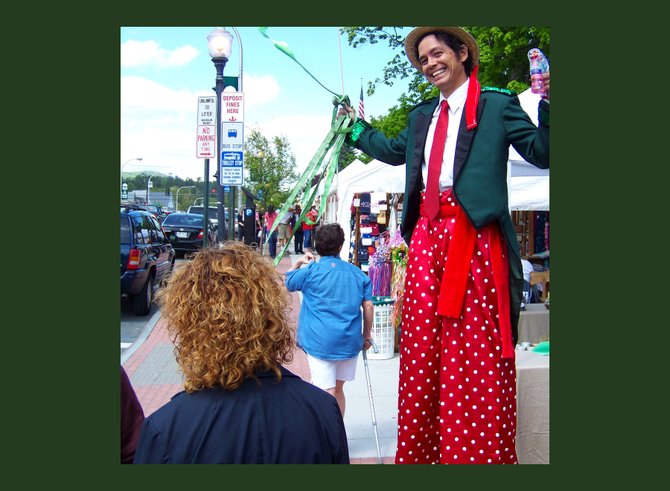 A street performer greets passersby during the Lake George Italian Fest held in late Spring. Friday Sept. 27 through Sunday Sept 29, Lake George is hosting an street fest with far more activities — The Festival for the Lake — that is to offer a wide array of activities for adults and families.
Stories this photo appears in:

Lake George is becoming known for its celebrations, and the latest is likely to extend that reputation. Billed to be Lake George's largest party yet of its kind, the Festival for the Lake is occurring this weekend, with a street fair complete with beer and wine, a lineup of musical entertainment, casino games, and a children's carnival.