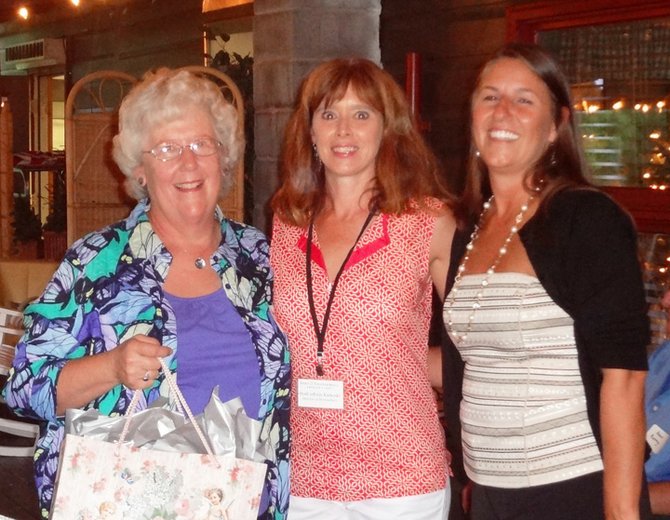 Betty Rettig, left, has been named Fort Ticonderoga Volunteer of the Year.  Presenting her award are Heidi Karkoski, center, Fort Ticonderoga director of horticulture, and Beth Hill, Fort Ticonderoga president and CEO.
Stories this photo appears in:

Betty Rettig cited for her work in the King's Garden
A community horticulturist has been honored by Fort Ticonderoga. Betty Rettig of Ticonderoga has been named the fort's Volunteer of the Year for her work in Fort Ticonderoga's King's Garden. Rettig has donated nearly 300 hours of volunteer service since 2009.