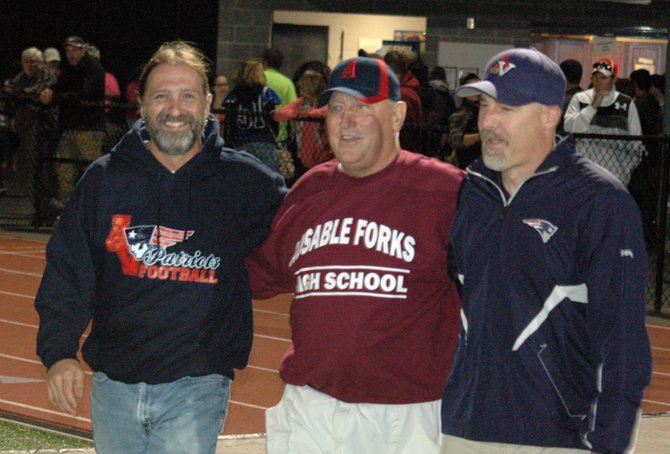 Tim Snow, center, a 2013 inductee to the AuSable Valley High School Hall of Fame, is escorted to the center of the AVCS football field by his sons, 2011 inductee Theron Snow and 2007 inductee Marty Snow, during the annual Hall of Fame celebration Sept. 20 during halftime on the Patriots game against Peru. Snow is one of four new members of the hall, which for the first time includes a team.
Stories this photo appears in:

Three of the four newest inductees to the AuSable Valley Hall of Fame took their place at the 50-yard line Sept. 20 in Clintonville.