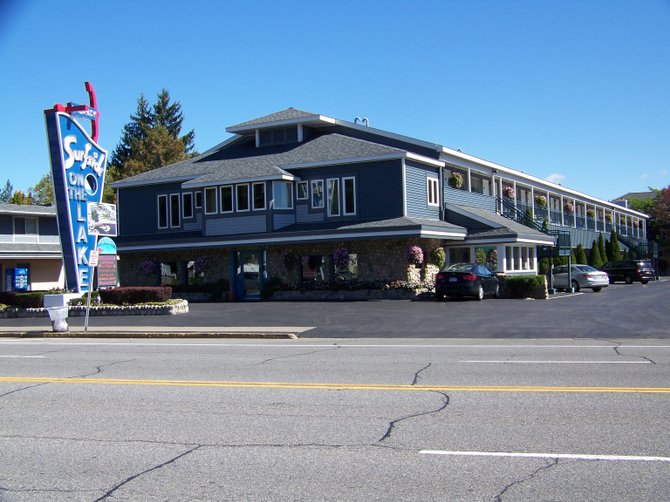 With a Marriott hotel likely to be built nearby, the owner of the Surfside Hotel in Lake George Village is seeking to build a new six-story building that would incorporate a two-level parking garage with four stories of modern rooms on top. Since the existing zoning code for Surfside's Commercial Resort zone allows only three-story buildings a maximum of 40 feet high — and no parking garages — Salim Amersi is seeking zoning variances. A hearing on his requests is set for 7 p.m. Wednesday Oct. 2 at the village hall.
Stories this photo appears in:
Although the side of Lake George's main drag that extends to the lake was specifically excluded from hosting tall buildings in recent zoning changes, the owner of a leading hotel situated on the lake has asked for a zoning variance to build a six-story structure to house 60 new rooms and a two-story parking garage, now prohibited in the hotel's zone.