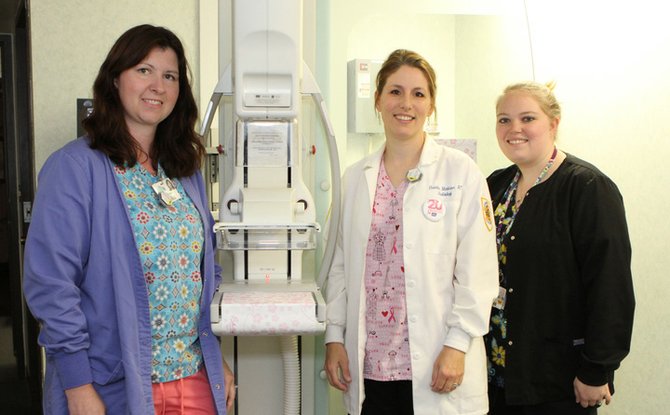 Technologists who perform the mammograms at Inter-Lakes Health are, from left, Jennifer Cigana, Heather Mattison and Hillary Price. Together they have 17 years mammography experience.
Stories this photo appears in:

Service seen as key to fighting breast cancer
Deaths from breast cancer in the United States have declined 33 percent since 1990. Much of that success can be attributed to increased use of mammography, according to the American Center Society.