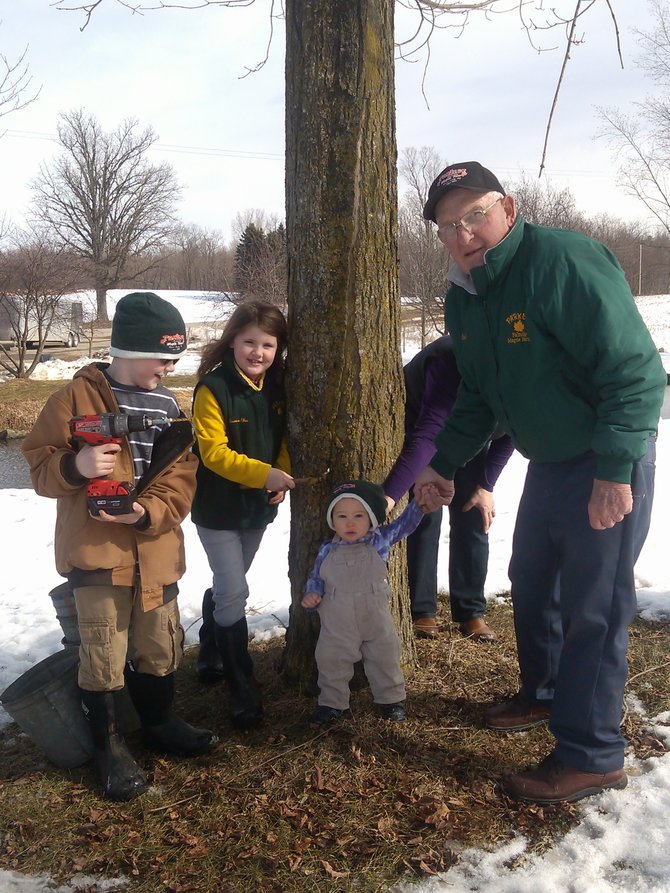 Joshua Parker, Samantha Parker, Keith Parker-Wingler, and their grandfather Earl Parker tapping a maple tree together in the 2013 maple season. The children are the 5th generation to tap trees on the family farm since 1889.
Stories this photo appears in:

Parker Family Maple Farm will host an open house for maple producers large and small as well as open up the farm for retail customers to visit and watch how maple syrup is made.