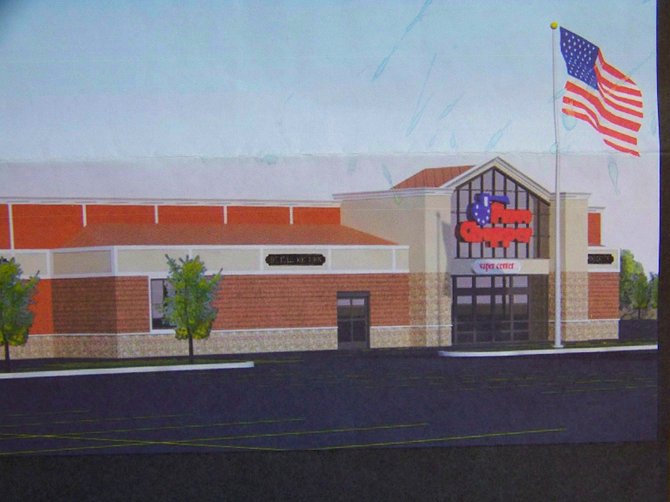 Plans approved by the Lake George Planning Board depict a 30,000-square-foot Price Chopper Supermarket to be built just south of Warrensburg off Rte. 9 near the intersection of Prosser Road — across from McDonald's Restaurant. The supermarket will likely be complete by early next summer, a Price Chopper executive predicted this week.
Stories this photo appears in:

The long-awaited supermarket planned for years off Northway Exit 23 is finally coming to fruition.