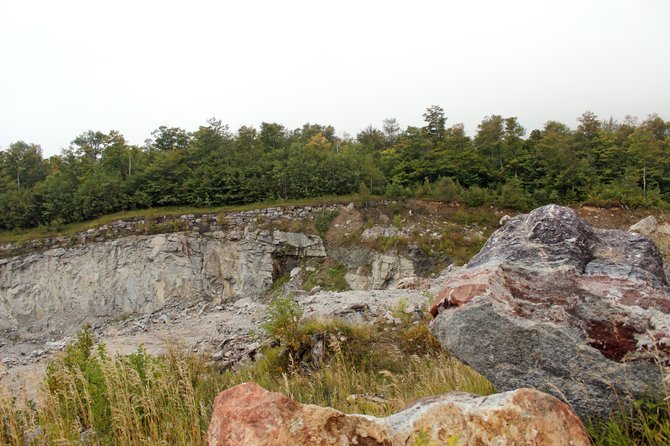 A wall of Wollastonite, the gray colored exposed mineral, can be seen immediately adjacent to state owned Lot 8.

Stories this photo appears in:

Voters throughout the state of New York voted 1,137,074 in favor of a land swap between the mineral mining company and the state, while 1,006,525 voted against the measure. The 53-47 percent vote was the closest of the six propositions sent out to voters in the Nov. 5 General Election.

Members of the Essex County Board of Supervisors are ready to put their support behind the land swap between NYCO Minerals and the state of New York.

Essex County's second largest private employer, NYCO Minerals, has a plan to ensure another 10 years worth of mining at their Lewis mine, but it will require a land swap with the state.