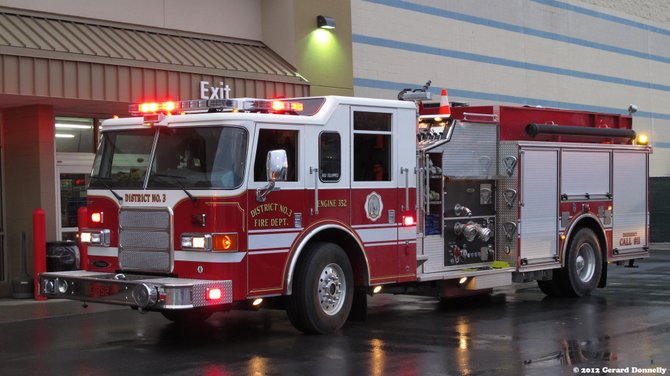 Plattsburgh Fire Department
Stories this photo appears in:

An early morning house fire erupted on Couch Street on Sept. 20 with a SUNY Plattsburgh student sustaining serious injury. At approximately 1:15 a.m. City Police received a 911 call reporting a structure fire at 15 Couch Street, a multi-unit apartment house where several college students lived. Patrol Officers responded with the fire department. Upon their arrival, flames were seen emanating from the second and third stories. A 21-year-old female was trapped in a third story window until the fire department could get to her with a ladder and rescue her. She was taken to CVPH and then airlifted to the Clark Burn Center at Syracuse Upstate University Hospital for treatment.