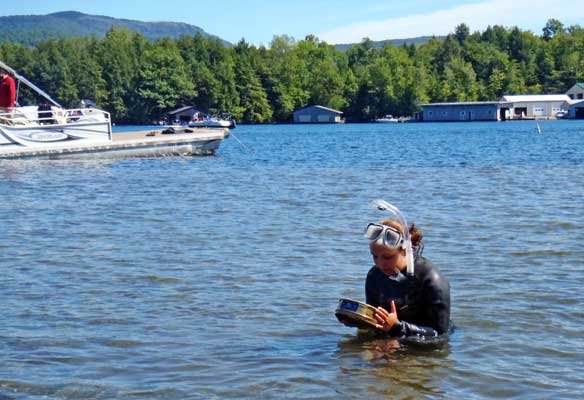 Kristen Rohne of the Lake George Association searches for Asian clams. The invasive species has been found at a private boat launch area in Glenburnie.
Stories this photo appears in:

Asian clams located in Glenburnie
Spring post-treatment survey results suggested that the seven acres of mats placed on the lake floor last winter successfully killed off populations of Asian clams in Lake George.