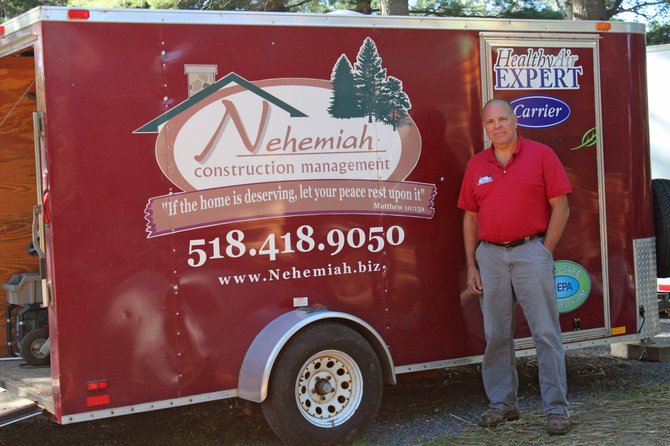 Paul Tremblay, standing next to his job trailer on one of his many projects
Stories this photo appears in:

Eye on Business
Need heating or cooling? Is mold a problem? Perhaps you're in the market for a closed loop geo-thermal system, or a wood gasification boiler? If so, Paul Tremblay of Nehemiah Mechanical Systems has seen it all before. Tremblay has been doing construction, and specifically "mechanicals," since he got out of the Marines in 1982.