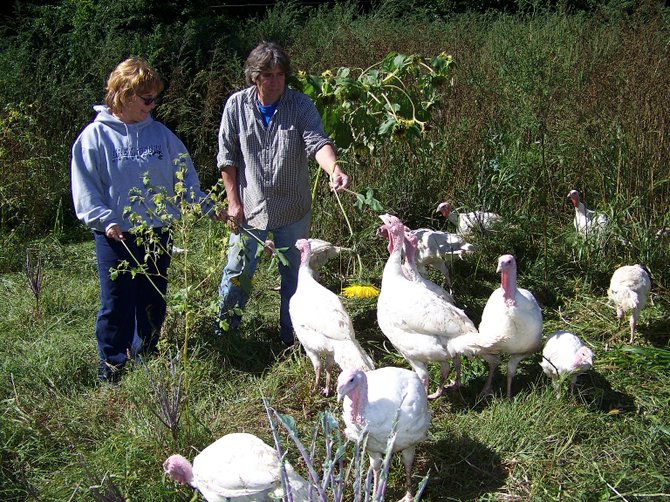 Don and Michelle Whtiefield pause from their work to feed sunflower stalks to several of their free-range turkeys at Whitefield's Farm of Thurman. The couple will be holding a Grand Opening celebration from 10 a.m. to 5 p.m. Saturday Sept. 14 at the farm, on Mountain Road — just take a right off High St. a few miles from the Thurman Town Hall in Athol. The event is to celebrate their new state licensing as a poultry processing facility, which means they'll be able to sell to sell their poultry as well as poultry sausage and prepared meat products to restaurants and retail outlets.

Stories this photo appears in:

Discerning diners have enjoyed the top-quality cage-free turkeys of Whitefield's Farm for years. Now, after obtaining a processing license from the state, Don and Michelle Whitefield can sell their whole turkeys as well as processed poultry products to restaurants and through retail outlets.