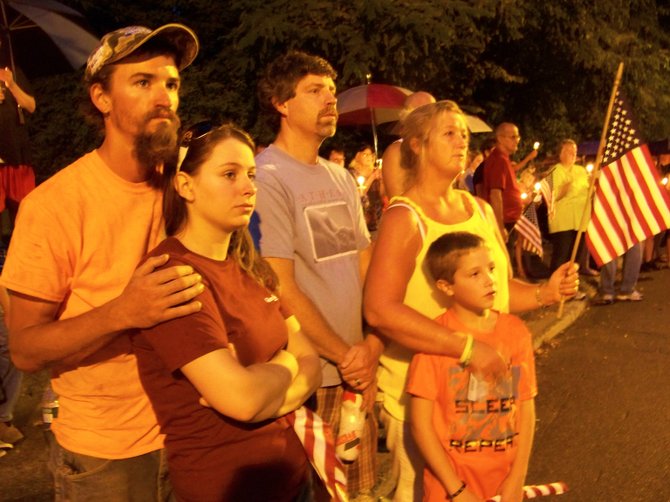 Watching a video depicting the 9/11 terror attacks during Warrensburg's annual Sept. 11 Memorial ceremony held Tuesday evening are (left to right): Kyle Bennett, Ashley DeMarsh, Dan DeMarsh, Jackie Nelson and Daalten DeMarsh. Nearly a dozen fire companies and more than 300 people participated in the ceremony that honors the citizens who died in the attacks and the emergency responders who saved many thousands of lives while risking or losing their own.
Stories this photo appears in:

Eleven area fire companies participated in the annual Sept. 11 Memorial ceremony held in Warrensburg, bearing witness to the local fire company's pledge, "We Will Always Remember," to never abandon their yearly solemn ceremony to honor those who were killed in the horrific terrorist attacks, and the valiant work of the emergency responders, many of whom sacrificed their lives for others.