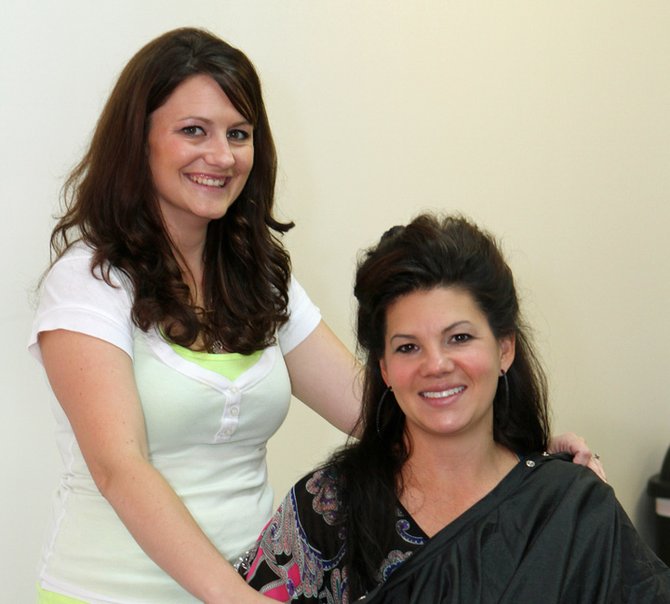 Bridgette Burris, standing, is owner of Vanity Hair, located at 174 Lake George Avenue, Suite 9, in Ticonderoga. Working with her is Tonya LaFrance. The salon will hold its grand opening celebration Oct. 3.

Stories this photo appears in:
Grand opening ceremony Oct. 3
The Ticonderoga Area Chamber of Commerce will host a ribbon cutting and grand opening Thursday, Oct. 3, at Vanity Hair, as part of their Grand Opening Celebration. Vanity Hair. The grand opening celebration will be 9 a.m. to 5 p.m. with a ribbon cutting at 4:30 p.m.