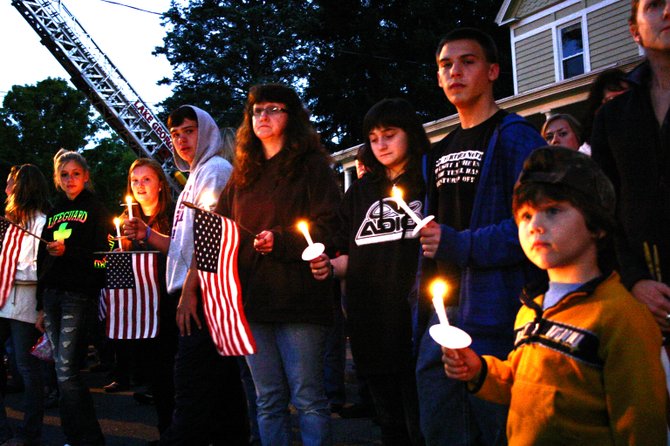 Warren County citizens listen to a speech paying tribute to the sacrifices of the heroes of the Sept. 11 terrorist attacks — and the soldiers who fought to protect freedom in the decade since — during the 2012 edition of the 9/11 memorial ceremony held in downtown Warrensburg. The annual ceremony, the longest-running service of its kind in the region, is to be held tonight, Wednesday Sept. 11 at the Floyd Bennett Memorial Bandstand in Warrensburg.
Stories this photo appears in:

Warrensburg's annual ceremony honoring the citizens and emergency responders who died in the Sept. 11, 2001 terrorist attacks is to be held Wednesday, 12 years to the day after the fateful event.