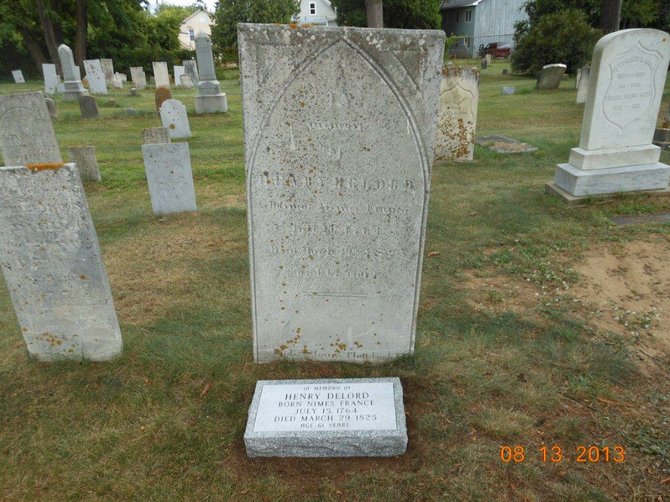 A new marker adorns the grave side of Henry Delord, a prominent Plattsburgh historical figure in the early 1800s.

Stories this photo appears in:

An anonymous donor adds marker to prominent citizen's grave in Riverside cemetery
Henry Delord's gravestone is showing the ravages of time, and the inscription on its face is barely readable. But now, an anonymous donor has donated a marker to accompany the historical grave stone, which mirrors the fading inscription found on its marble face.