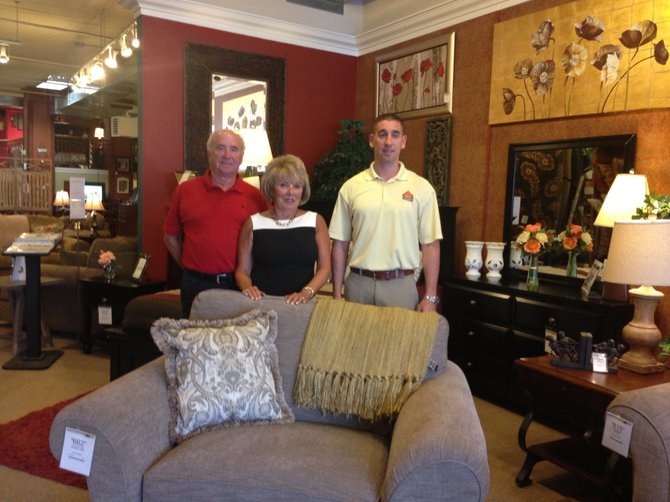 Sam, Maureen and Howard Pirofsky stand together in the Ashley Furniture showroom at the Margaret Street store.
Stories this photo appears in:
Ashley's Furniture is a brand and a model most people are familiar with as a mainstream American furniture store. But in Plattsburgh, the downtown business and a newly opened outlet, is an original family-owned business. Howard Pirofsky opened his business at 48 Margaret Street in 1993. The store, called Affordable Furniture, carried on the four-story building's tradition as a furniture store.