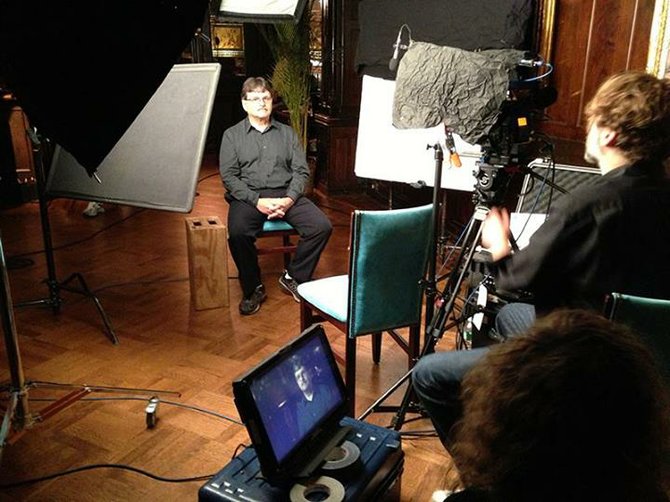 Larry Gooley in the midst of filming a feature for Discovery ID in New York City.
Stories this photo appears in:

There's an old journalism adage that goes "If it bleeds it leads." That same philosophy has led Bloated Toe Publishing to the verge of prime time. Local author and publisher Larry Gooley has written and self-published numerous books, from histories of local North Country places like Lyon Mountain and Altona, to the Adirondack Literary Award winning Oliver's War. But it's Gooley's numerous stories featuring North Country murders that are currently garnering the most attention.