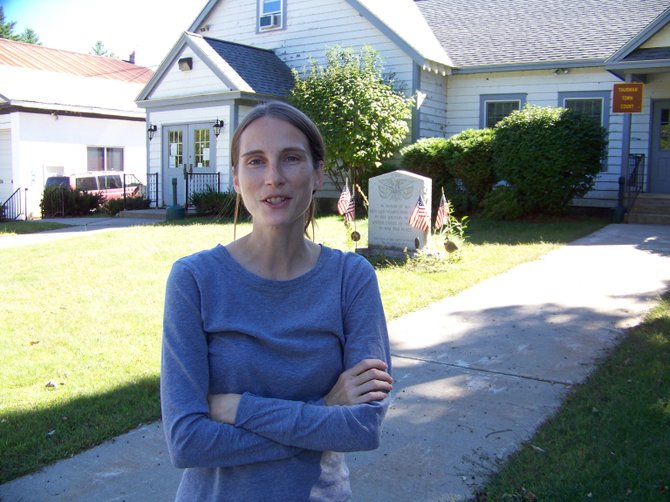 Thurman Supervisor Evelyn Wood talks about how fast, affordable broadband access is coming soon to the north end of Thurman, which has to date either relied on dialup — or satellite transmissions, which have been expensive and unreliable with slow upload speeds.
Stories this photo appears in:

Dial-up's days are numbered in the rural, remote town of Thurman. The mountain town has gained national attention due to an innovative new wireless technology local leaders will be using soon to connect households to the Internet.