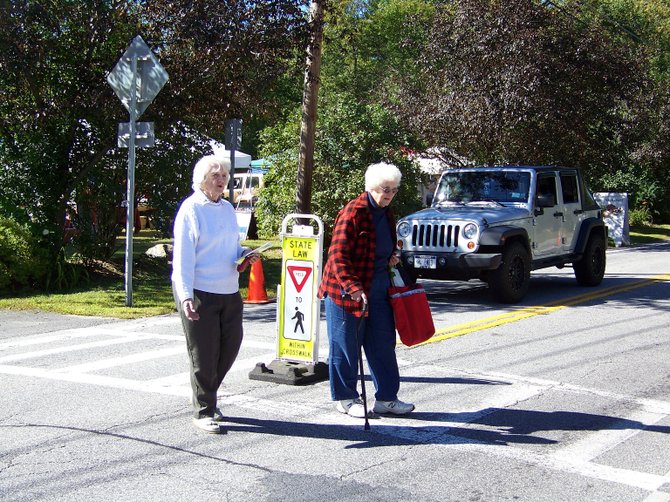 Warrensburg Farmers' Market patrons Ruth Near (left) and Mary Cranker cross River St. after shopping Friday Sept. 6 at the market (at rear) as a Jeep stops well before the crosswalk. Pedestrian safety concerns have been raised over the past several years, with suggestions the market move to a site with adjacent parking — but the market's manager protested such an idea this week.
Stories this photo appears in:

Would moving the Warrensbuirg Farmers' Market be beneficial or not? While some say a site change would boost pedestrian safety, others say it would lead to the popular market's demse.