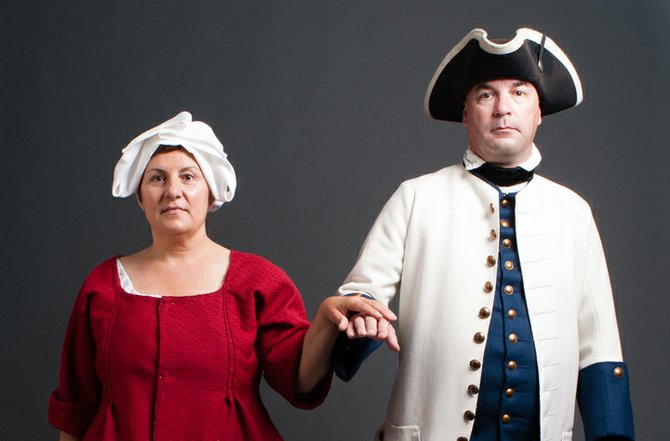 Ticonderoga resident Josey Ezzo is dressed as the wife of a lieutenant who served at Fort St. Frédéric (Crown Point) in the 1740s.  She is the bi-lingual lead history interpreter at Crown Point State Historic Site.  Next to her, Crown Point's historic site manager Tom Hughes wears a replica uniform for an officer of Les Compagnies Franches de la Marine serving in "Nouvelle France."  Crown Point's museum staff will interpret for guests the clothing of the local 1740s French military men and of their wives and children on the afternoon of Saturday, Sept. 21.
Stories this photo appears in:

1740s fashions to be on display
High fashion will be on display during the annual Festival of Nations / Fête des Nations at the Crown Point State Historic Site.